Here is a pattern of shrimp called the Ally shrimp, but this is a color i have never seen any one use. and have to say fishes very well in tidal pools for sewin and have had a few bass and flounders on it, magenta and pink are very good colors in these pools for me.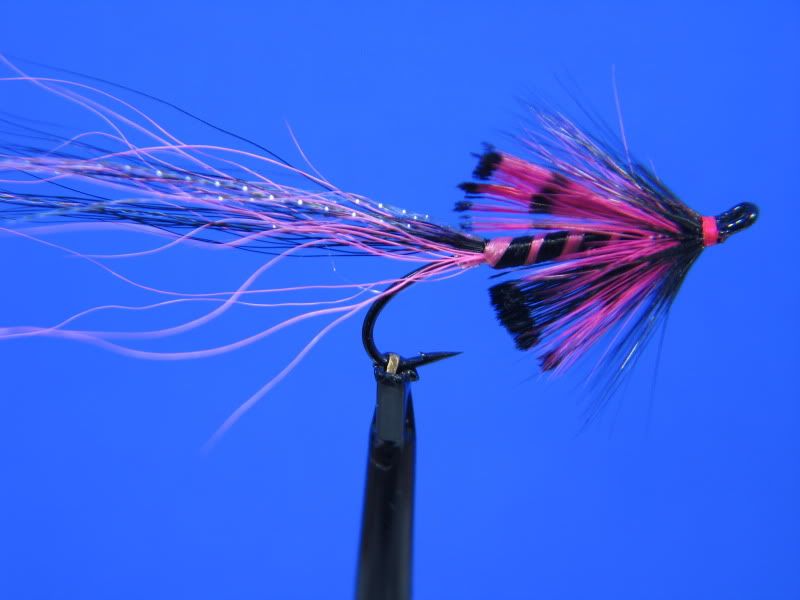 Close up side view, tied on a size 10 low water hook.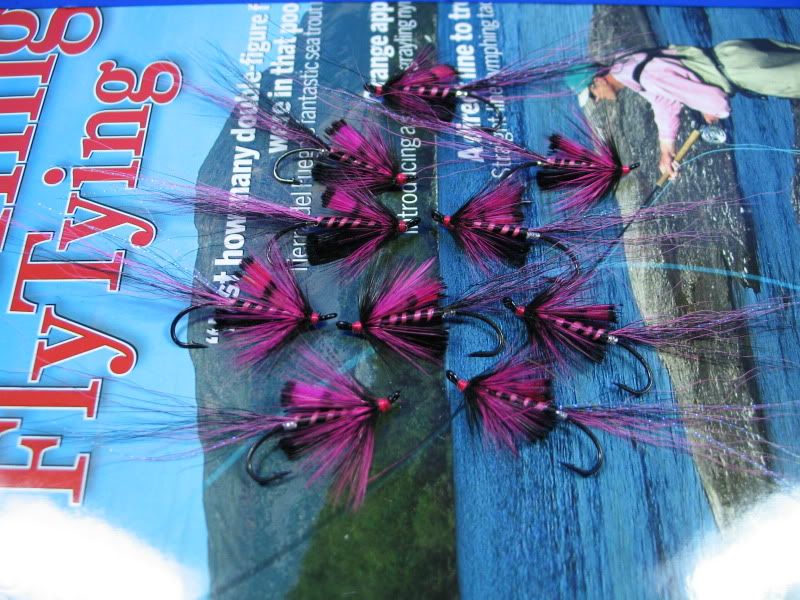 The batch i tied up.
Give them a go in tidal pools, they do work well.
Dai.