Got out last Tuesday, after all the frozen lakes and flooding rivers it was nice to get out. we got on the lake at 8.00am first fish came to my mate Tony in the first 20 min's, it was very windy and cold but i did think we were going to have it right off
. but should have keeped my mouth shout.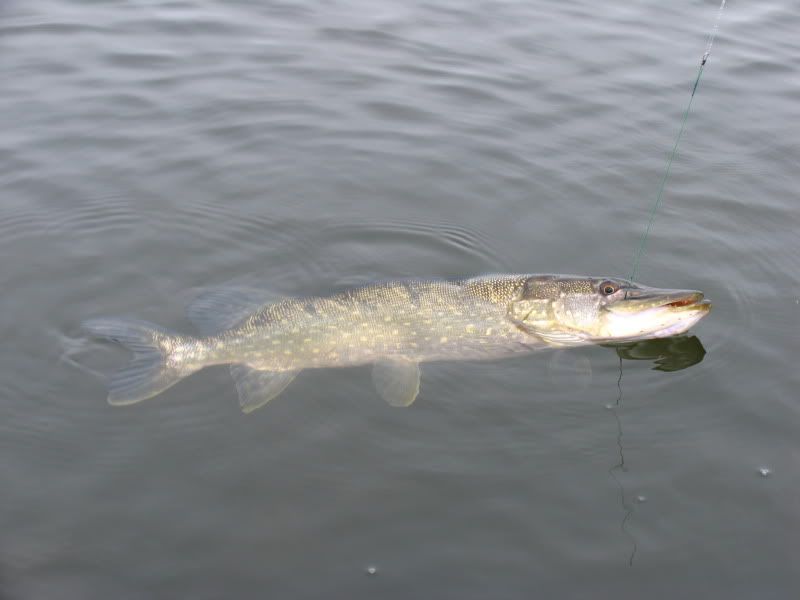 This was the first fish to come to the fly, as you can see no fly in view he really wanted it.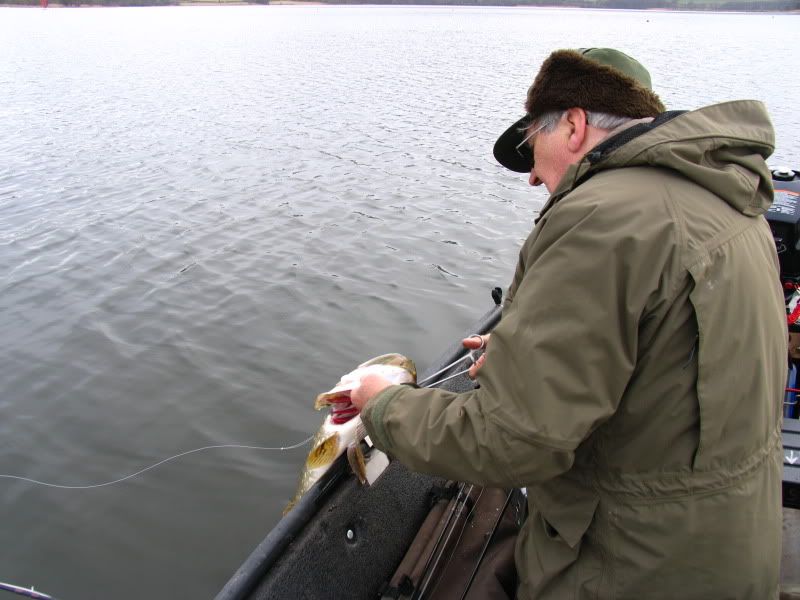 Here is Tony, getting down to the job of getting the fly out, was then hoping to take a few pic's of him holding it up. but as i was taking the photo the fly was out and it did a fine double flip and went home,
After that Tony had one more fish, which we did not take a photo as it was not a nice looker it had been take hold of by a big girl at some time. so unhooked in the water and let to swim off.
The weather then turned very bad, wind lots of rain and the water quality got bad.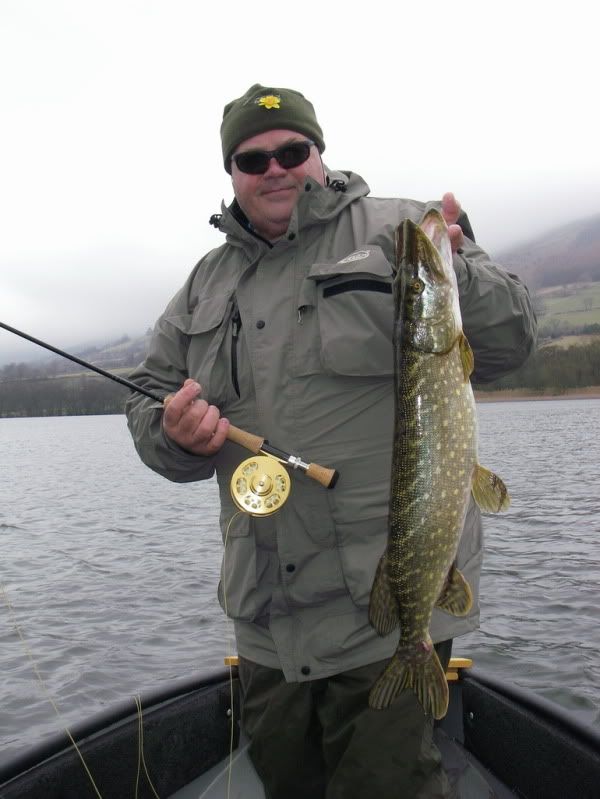 Later in the day, i had this one after a few follows.
It was now 4.00pm, and we both had enough so called it a day. but it was nice to get out with a great bud and a few fish.
Dai