I'm just back from a week fishing in the Esteros Del Ibera and Rio Corrientes, North Argentina. I had a great time - the fishing was non-stop action and the nature was superb.
I shared a boat with my Dad and we took turns to fish - sometimes we fished at the same time from bank of the Rio Corrientes. I spent about 2/3rds of my time casting a sinking line (TS250) on my #8wt and the other 1/3rd with a 5wt and floating line.
Target fish was the "Golden Dorado" (golden gold??) of which we caught plenty. I landed between 10 and 50 Dorado per 4 hour session up to 8lb.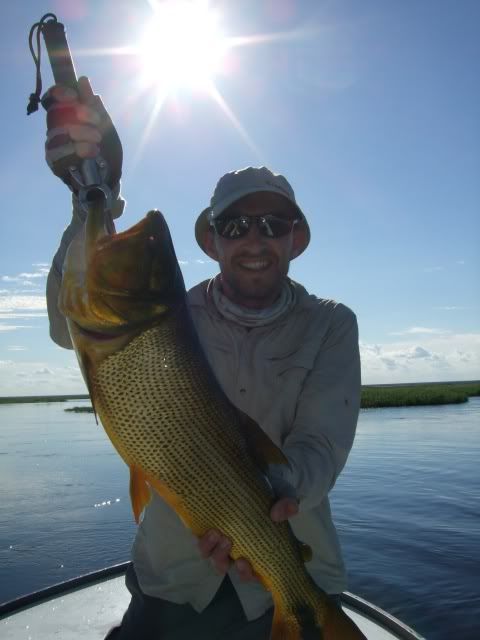 Piranha were the second most common catch, mostly accidentally when Dorado fishing, but they were quite fun to catch for a while on the #5wt. I wouln't want to get my fingers caught up in those jaws after seeing what they can do.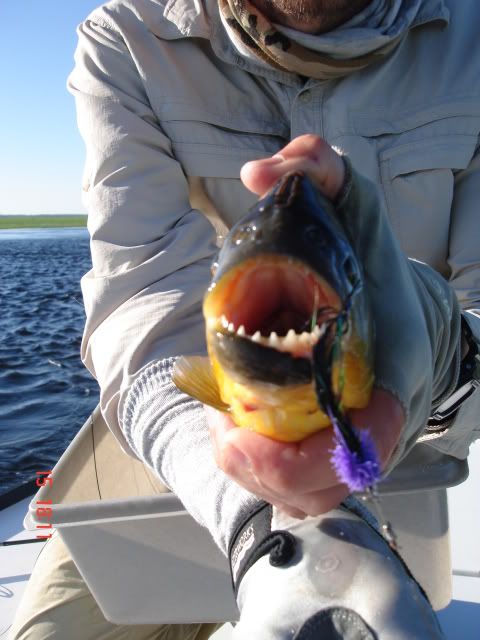 The third most common species was the Pira Pita. They were good fun on surface lures.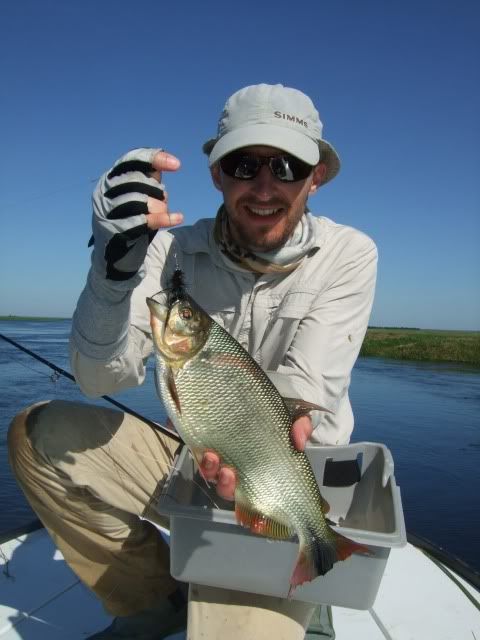 Pira Pita
In the hours between guided session, I spent a lot of time stalking fish around the area of the lodge, in the small stream that ran through the dock area. It was quite productive, picking up lots of Dorado to about 3lb and some other species - all on the 5wt.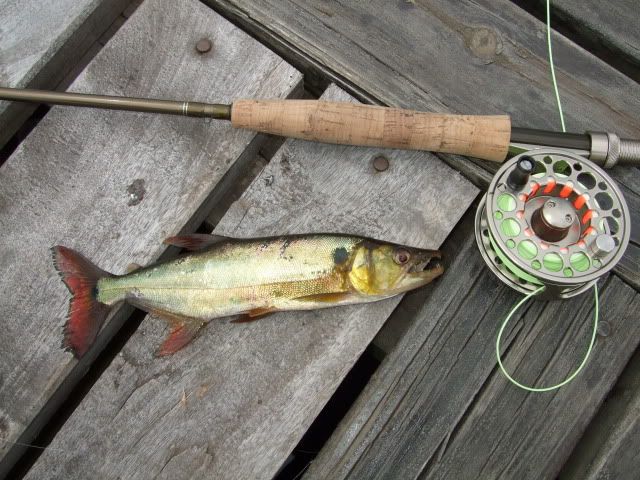 Dientudo - nice teeth.
Boga - lots about, quite hard to tempt on the fly.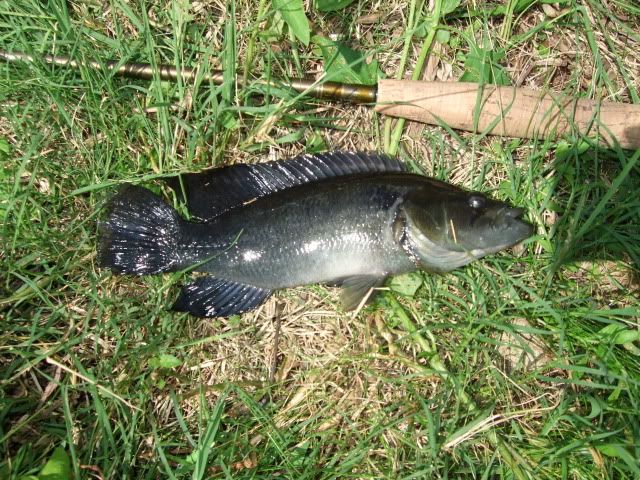 San Antonio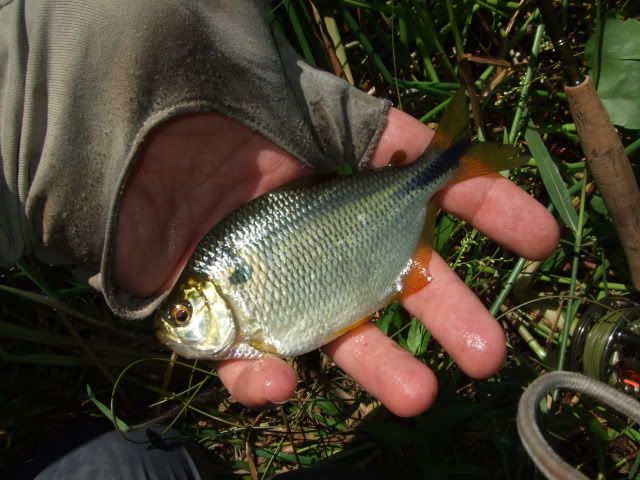 Mojarra - took dries and nymphs as well as small lures.
I got through a fair few flies. I might catch 10 Dorado on the same fly but 1 Piranha will destroy it.
I also snapped one of my 8wt rods on the last session, although it's on a lifetime warranty.
Some of the 50 destroyed flies that I'm currently sorting through for salvage.
This Caimen was quite a big one
Capybaras were everywhere.