Buoyed by the success of last weeks pike fishing trip, Bassfly and I decided to brave the elements and try oncemore.
The river ran low and clear and we were advised that the fishing would be tough, not helped by the early morning mercury measuring minus three.
And so it proved, until Bassfly tightened into a lively fish close to the 15 pound mark.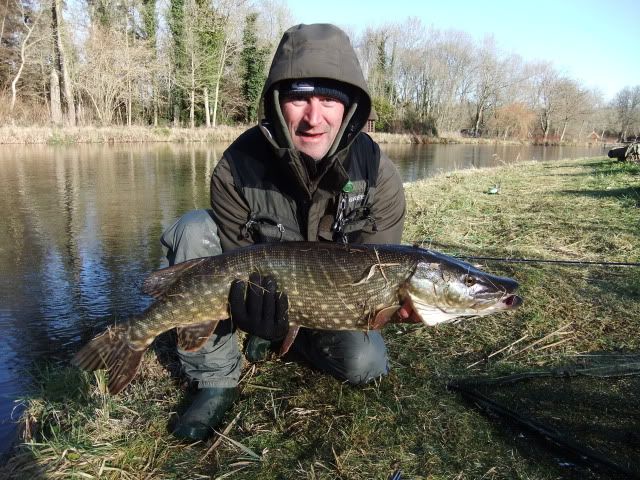 Despite a warming sun and rising temperature, the Pike remained elusive. A number of decent trout showed their predatory instinct however, taking the Pike flies with gusto and putting up impressive resistance. All were carefully returned.