The promise of a fine, sunny day persuaded Bassfly and myself to return to the river bank. Recent heavy rains had added a touch of colour to the river and there was the worry that the Pike may not feed in earnest until the water cleared. This slight concern was more than compensated for however, by warm sunshine and the tangible feeling that spring was just around the corner, heralded by massed banks of snow drops.
For once the winds were kind to us as we went about introducing sparrow sized flies to all likely looking nooks and crannies. Our flies remained unmolested for several hours until the brown trout population of the river suddenly switched on. These were large, powerful fish in the 5 to 7lb range which struck the pike flies with real aggression, often taking ten minutes to reach the net.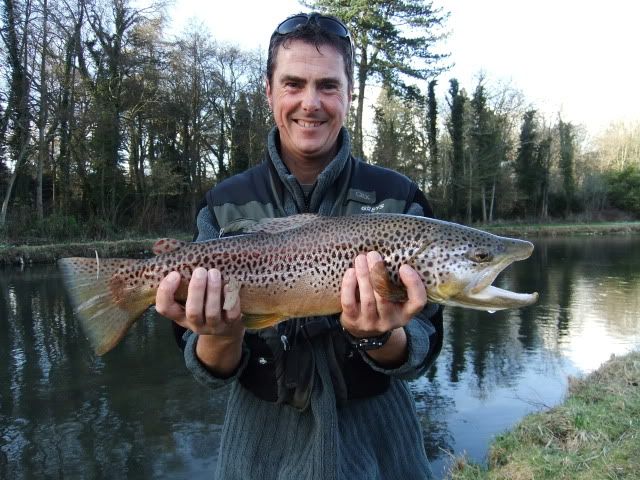 These jaws swallowed a 7 inch fly with ease.
Gradually the Pike came into play with a few swirling follows and fish lost as quickly as they were hooked before Simon was rewarded with a fine specimen which wrestled and jumped like a mangrove Tarpon. The fish weighed in at 19lbs. The magical twenty mark is drawing ever closer.