The river had burst its banks during December, following weeks of incessant rain, and the festive Pike trips Choccy and I had planned were frustratingly put on ice.
By January 4th the river had cleared and dropped to an optimistic level and day break on the 6th saw us approach the hallowed waters with tingling expectation. The morning hung heavy with mist and not a breath stirred the army of brown, decaying reeds which stood guard along the bank. The river continued to run high and fast but even at this early hour its grey, glassy surface was dimpled by a succession of rising trout.
The height and force of the water led us to deduce that the pike population were most probably tucked tight to the bank and we set about covering likely lies. Within minutes both rods were dancing to the tune of decent fish but instead of pike, these were the first of many large brown trout which showed a predeliction for fur and tinsel. Although out of season, these browns were in fantastic condition and showed no hesitation in attacking a 6" long pike fly.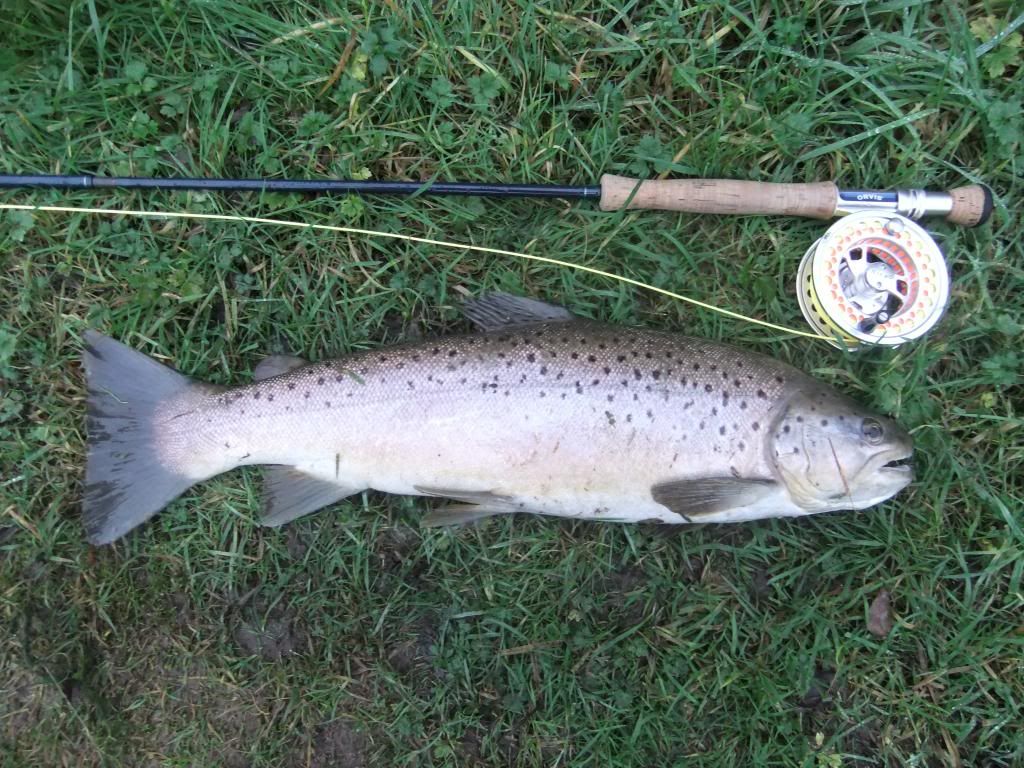 Persistence eventually uncovered a pike. The fish swam leisurely from under the bank as I took up position to cast and moved slightly down stream, quite unspooked. The fly swung round in the current until approaching the spot where the pike lay. Two fast pulls brought the fish to the surface in a searing flash of gold but contact was minimal. The cast was repeated and with a developing sense of deja vu the pike was not to be denied at the second time of asking.