So I'm here on business, the weekend work got cancelled, what's a man to do? Got to the water about 8AM, grey, breezy, not especially warm. Hey this is supposed to be California!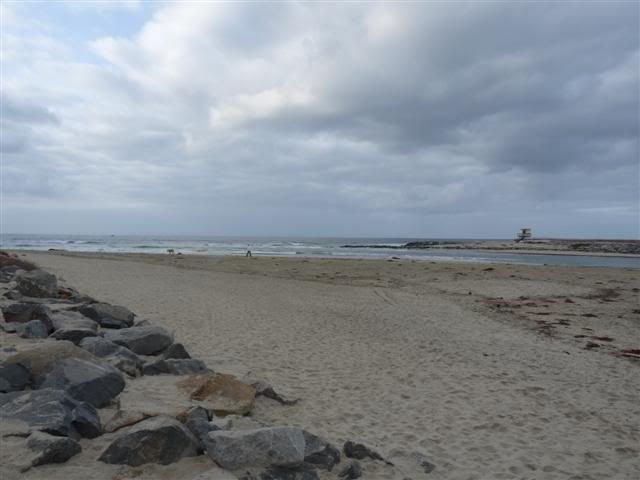 Waders on, fast sinking line and a chartreuse and white clouser on the business end. I started in the river mouth but the tide was ripping, it was like fishing a salmon river. I decided to head around to the beach side as there were a couple of guys fishing there and I saw one of them catch (they weren't fly fishing).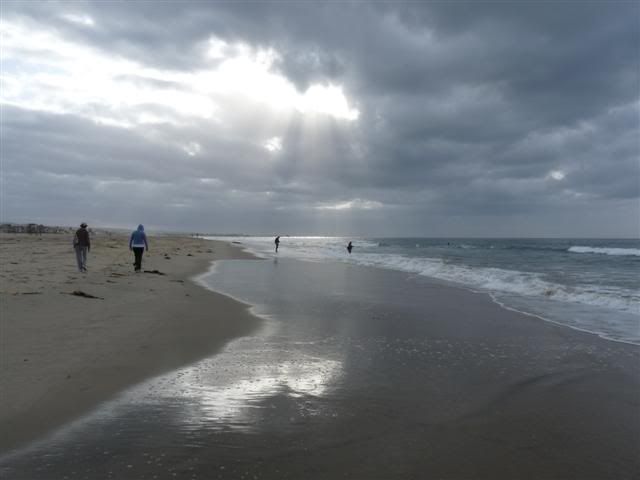 Nice guys - they were fishing with Gulp sand worms and catching small barred perch (I think). So I started fishing in the surf, it was pretty tough with waves going in all directions. After a while I thought "that's a big wave". All I can say is the water was pretty cold......
But I got over it and persevered. Eventually I went back to the river. I started to feel quite cold after a while, nothing was happening so I thought I might as well give up before I caught my death. But then......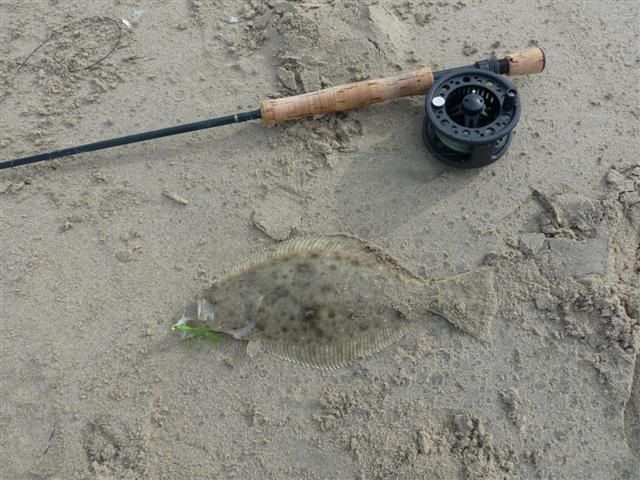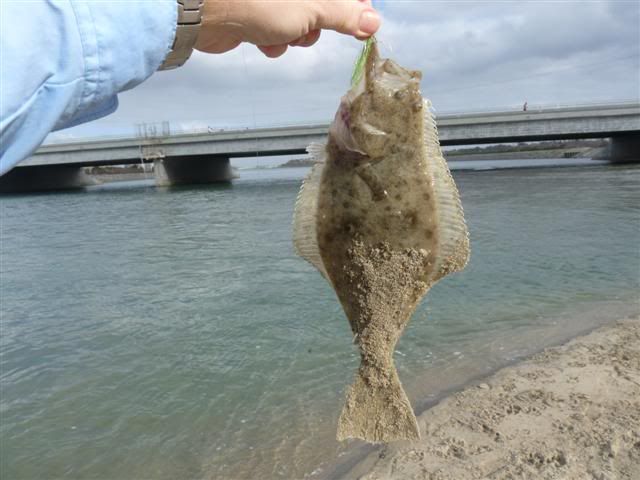 A halibut! Yes they catch them that small out here, in fact they are quite common. Well that was all I got but at least I didn't blank.
Cheers